Duet AI for Google Workspace – New Way of Working
Google is continuing to leverage the power of artificial intelligence to enhance its productivity tools, and its latest offering, Duet AI for Google Workspace, is set to revolutionize the way users work with Gmail, Docs, Meet, and more.
What is Duet for Google Workspace?
With Duet AI, Google aims to empower users with a range of new AI features that can help them streamline their workflows, save time, and improve productivity. It integrates with your Google Workspace apps, such as Gmail, Docs, Meet, and more to provide you with personalized insights and suggestions. Whether you're scheduling meetings, responding to emails, or searching for files, Duet AI is designed to make your job easier and more efficient.
Let's take a closer look at the new features that Duet AI brings to Google Workspace.
Gmail Mobile
Duet AI for Gmail mobile aims to enhance users' emails with contextual assistance. With the help of AI, users will be able to create professional replies that fill in names and other relevant information automatically. Google is also working on features that will enable users to generate entire emails using simple prompts, which can help save time and improve the efficiency of their email communication.
Google Docs
Duet AI for Docs brings new features that allow users to generate content from scratch. Users can enter a topic they'd like to talk about and a draft will be produced instantly, including smart chips for information like location and status. For users generating their own content, Docs will include new upgraded neural models that check grammar, proofread, adjust tones, and suggest styles. These features will cover not just English, but Spanish, French, Japanese, and other languages.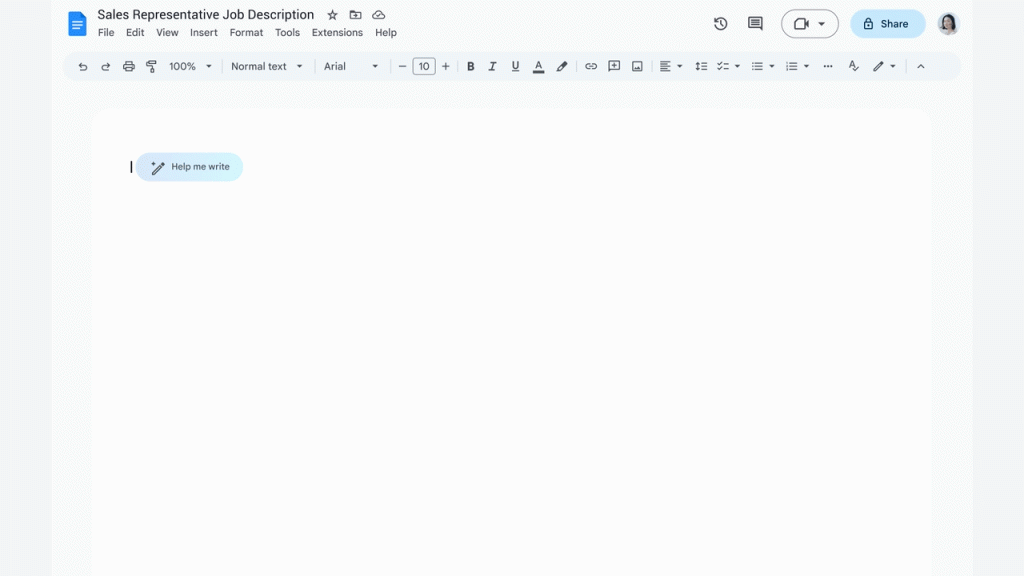 Google Slides
Duet AI for Slides will generate images using prompts, allowing users to embed images that aren't present on the internet into their presentations. This can help improve the visual appeal of presentations and save time that would otherwise be spent searching for appropriate images.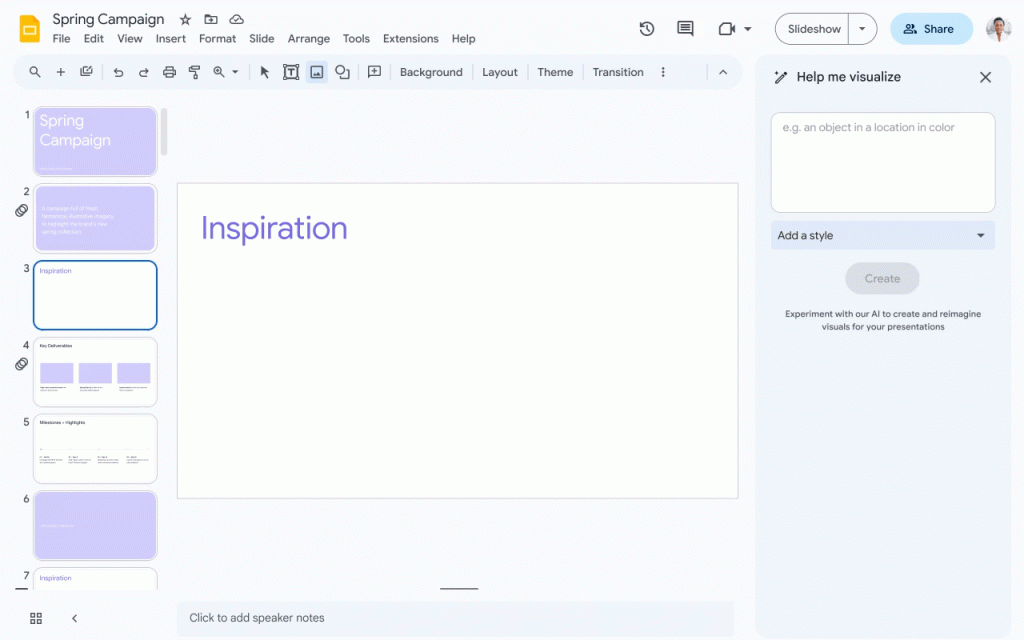 Google Sheets
Duet AI for Sheets aims to automate data classification and the creation of custom plans. New classification tools will understand the context of data in a cell and assign a label to it, saving time that would otherwise be spent on manual data entry. The new "help me organize" capability in Sheets automatically creates custom plans for tasks and projects using simple words as prompts. Simply describe what you are trying to accomplish and Sheets will generate a plan for you accordingly.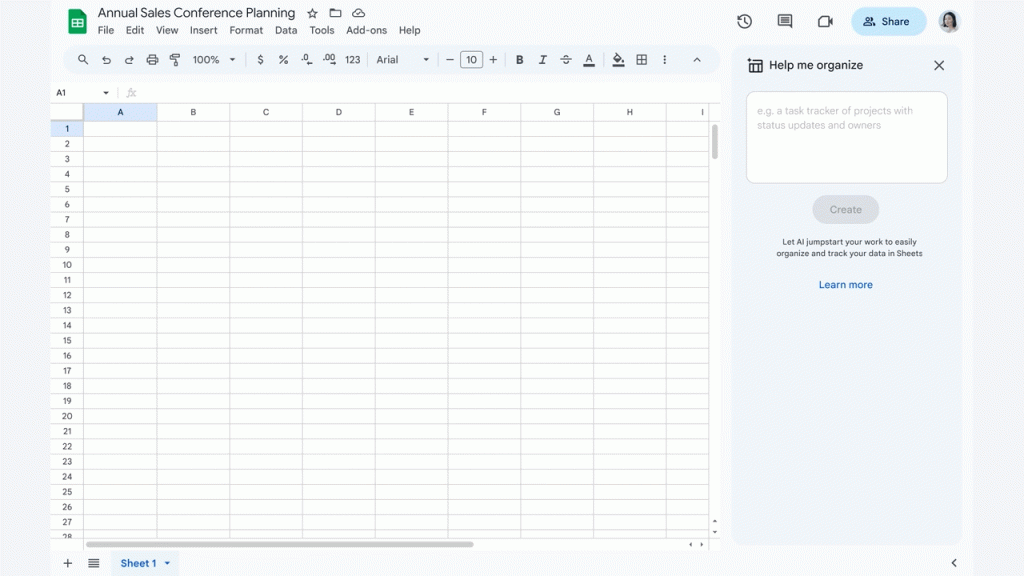 Google Meet
Duet AI for Meet aims to help users generate unique backgrounds for their video calls, which can help them express themselves and deepen connections during video calls while protecting the privacy of their surroundings.
Google is already rolling out these features to trusted testers via its Workspace Labs program, which enables the company to experiment and refine its offerings based on feedback from early adopters. The rollout of Duet AI for Google Workspace is expected to improve productivity, reduce time spent on repetitive tasks, and enhance the overall user experience.